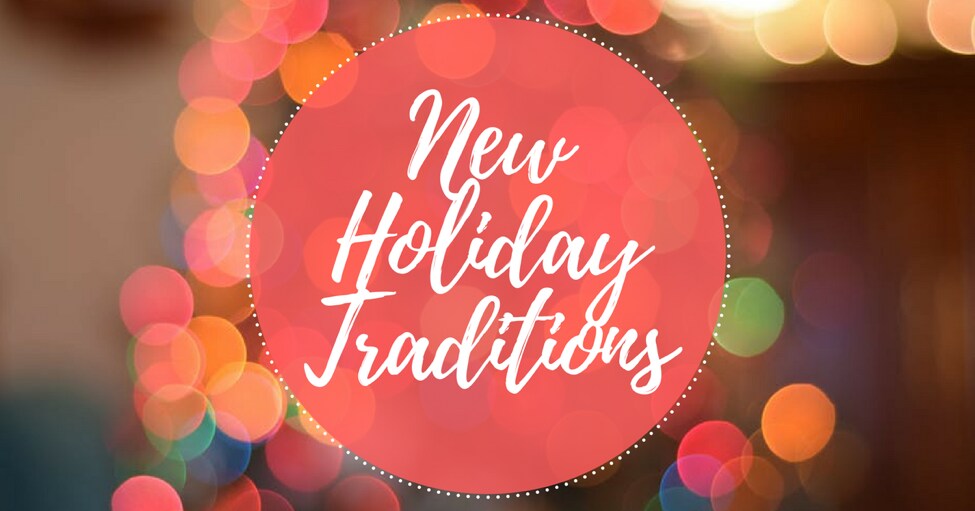 It's the season of giving, gathering, and most importantly, traditions. All families like to celebrate the holidays in their own unique way, dating back through the generations. While it's special to enjoy customs passed down, it's equally meaningful to create your own celebratory activities. Our team has put together a few traditions you can start with your family this December.
Make your Christmas tree a sentimental one each year by decorating it with meaningful ornaments given to you by your loved ones. Every holiday season, exchange a personalized ornament with your partner or loved ones rather than buying bundles of ordinary ornaments.
Traditionally, you open presents Christmas morning, but try starting the party a bit early this year. On Christmas Eve, gather your family around and have everyone open just one present. This is a fun activity to share before everyone climbs into bed to wait for Santa.
While everyone opens one present, it could be fun to have a gift theme for each family member. We recommend pajamas for everyone to wear Christmas night. Think of how cute a family pic in front of your tree in matching jammmies would be! Hello, next year's Christmas card. #winning
If matching pajama selfies aren't for your family, still exchange a gift, but make it a homemade one. You could make your ornament, create a Christmas card, or knit an accessory for a loved one to wear. It sounds simple, but the sentiment will be worth more than an object from a big-box store.
In addition, as your family is gathered around the tree opening one gift, make it better by reading a holiday book to your kids. A few suggestions include "The Polar Express," "The Small One," or "How the Grinch Stole Christmas." Celebrate the spirt of the holidays in an interactive and memorable way.
One of the most popular holiday traditions has to be Black Friday, celebrated the day after Thanksgiving. For one day, incredible discounts are offered that are worth waiting for all year
. We
've decided to extend the discounts and still offer our Black Friday free battery check through the end of December. You're able to still bask in the deals and ensure your vehicle is taken care of in the process. We're here to prevent your vehicle from dying on the way to Grandma's house this year. Stop by anytime for your free battery check after

claiming your coupon online.