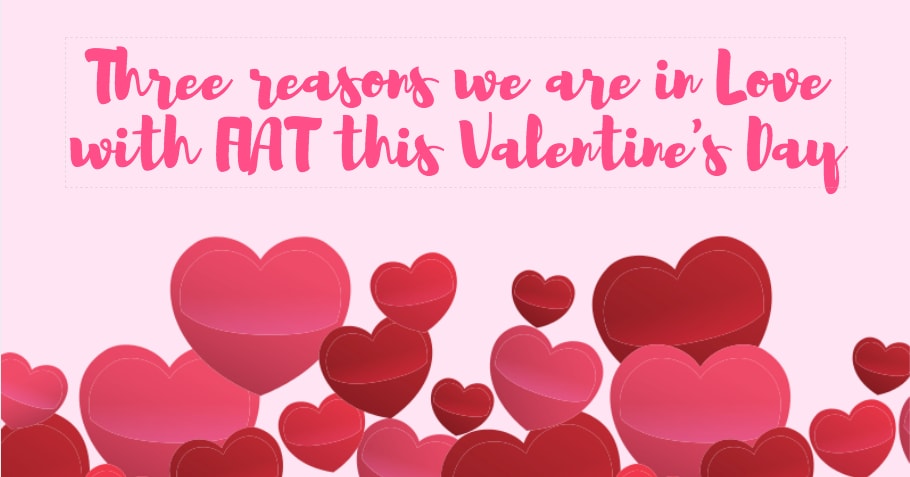 This season of love has us reflecting on all that we adore about our beloved FIATs. We not only get to share this fantastic brand with our clientele and community but provide our neighbors with vehicles we're positive will improve their lives. There is more to this spunky line of cars outside of their compact build. They're actually great for our Denver climate and we've mapped out all the reasons why we love and recommend them on the blog this month.
1. All-wheel Drive
Our city is covered in snow for half the year and it's scary trying to navigate the mounds of it and ice below that. Fortunately, all-wheel drive is available in select models to help you have more control when driving in our difficult terrain. Our rides will safely get you and your family where you're going.
2. Fuel Efficiency
We know you'd rather be on the road then staring at your phone while you pump gas. Our FIAT 500 model is equipped to provide you with 38mpg/hwy and 31mpg/city. It's our most fuel-efficient set of wheels we offer. Additionally, all other models get you a minimum of 30mpg/hwy and 22mpg/city.
3. Rear Park Assistance
In select models, your FIAT comes equipped with reverse sensors. This allows you the ability to reverse hassle and worry-free with alerts to let you know if your vehicle is about to come in contact with another object. In addition, a rear-view camera is available to help those of you who aren't excellent parallel parkers. No fear–you'll never have to break out in a cold sweat again when trying to squeeze in a small space with traffic building up behind you. This is possibly the feature we're most thankful for.
While we are feeling the love a little extra this February for our FIATs, the brand has endless reasons for drivers to be thankful for all year long. We encourage you to discover what FIAT has waiting for you by browsing our new inventory. Make your holiday of love better with a new ride or gift your special someone the magic that is FIAT–a much better gift than a box of chocolates. You'll not only be safe on the road, but you will be having the time of your life zipping around Denver in a vehicle that reflects the fun side of you.