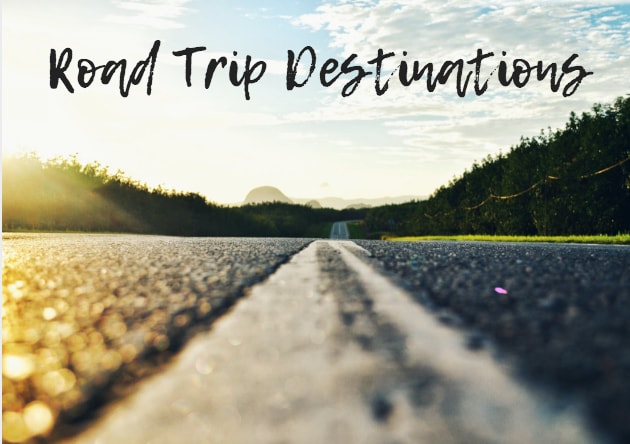 August is just around the corner, which means back-to-school shopping and preparing for all that comes with a seasonal change. If you're like us, you feel like you aren't ready to let go of summertime just yet. One of our favorite summertime staples is a good old-fashioned road trip, so we've put together five of our close-to-home favorite destinations for a quick weekend getaway. Staying close to home allows you to avoid breaking the bank and taking unnecessary vacation time.

Idaho Springs – 40 minutes away
Get out of the hustle and bustle and relax in Idaho Springs. This little gem has a small-town feel and is home to world-famous Indian Hot Springs. Explore dozens of geothermal cave pools and natural jacuzzis all within an hour from home. Eat at Beau Jo's for an unforgettable Colorado-style pizza experience.
Colorado Springs
Surround yourself with the great outdoors in Colorado Springs. A nature-lover's dream destination, Colorado Springs is the gateway to several parks and outdoor activities. With out-of-this world views from hikes for nature enthusiasts at all levels, Colorado Springs is an all-natural playground ready to take your breath away. If you're ready for the icing on the cake, head over to Marigold Café & Bakery to experience heavenly baked goods and delicious food.
Palisade
Nestled in Colorado's wine country, Palisade is famous for its summertime staple: The Palisade Peach Festival. This year, the festival runs from August 16–19 as the 125th annual celebration takes place. People travel from all over the world to witness peachy events such as The Feast in the Field fine dining event, live music at Peach Jam Stage, and Peach Orchard Tours. While you're at the festival, make sure to try the peach-related cuisine and check out the BBQ throwdown on Saturday, August 18.
Great Sand Dunes National Park
Summer sledding? Count us in! Great Sand Dunes National Park is home to the tallest dunes in all of North America. However, the dunes are surrounded by an ecosystem of activity that includes grasslands, wetlands, forests, lakes, and even tundra. Hike around, sled down the dunes, and have an all-around great experience. If the sand gets too hot to sled on, head over to the Great Sand Dunes Oasis for some lunch. You can rent your sleds here too, in case you forget yours.
Gateway Canyons
Remember that cool thing called the Discovery Channel? The same founder also created the Gateway Canyons Resort—the only resort in the entire world to be at the entrance to five different canyons. This is no normal outdoorsy vacation, however. Gateway Canyons Resort offers a luxury experience in the middle of the beautiful naturescape. This one-of-a-kind vacation is one for the books. After all of your high-end relaxation works up an appetite, head over to Paradox Grille to try some Southwestern eats and enjoy a unique architectural experience.