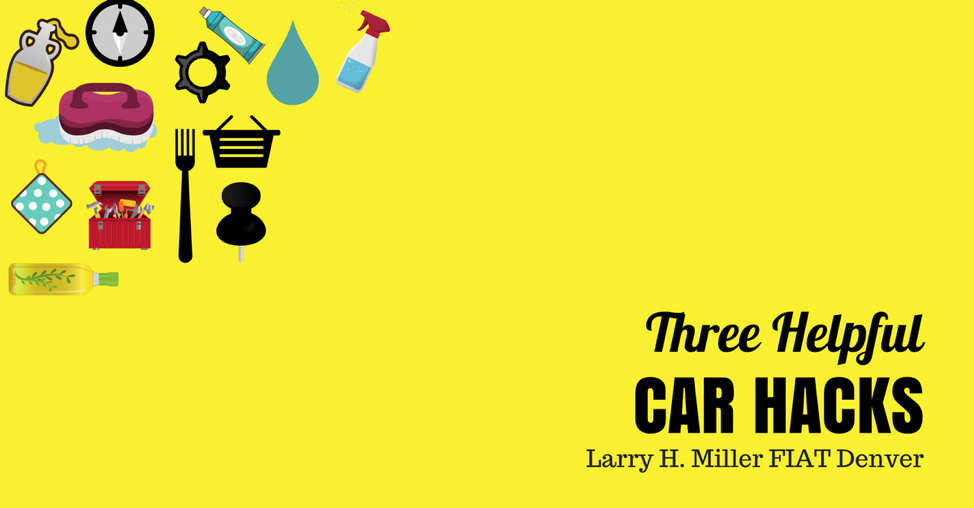 We live in a time where traffic makes the commute home over an hour long and before you know it, you're spending more time in your car than ever before. With that, shouldn't your ride be your sanctuary? We've got a few helpful car hacks to help you enjoy your set of wheels a little more.
Hand Sanitizer
We're in Denver, which means we get snow throughout the spring and the temps are low. That means you're doing the scurry from your front door to your car and unfortunately, sometimes you encounter frozen locks. Solve this quickly with hand sanitizer. The alcohol works as a defroster so you can hop in and turn on the heat.
Toothpaste
Head into your bathroom and grab some toothpaste for this car hack. If your headlights are foggy and making it difficult to see on the road, you need to take care of it ASAP. Put some toothpaste on a rag and start buffing away the cloudy mess. Not only will your visibility improve, but your FIAT will look better than ever.
Olive Oil
Oftentimes your dashboard is covered in dust, passengers are resting their feet on it, or you've stashed your box of leftovers up there from dinner. It's the focal point of your front seat and there's no excuse to not have it in tip-top shape. To clean it right up, just grab some olive oil from the kitchen, a couple coffee filters, and polish away the mess. The olive oil will give your dash a shiny luster while collecting dust and grime, and the coffee filters are gentle enough to not cause any scratches.
Speaking of making things a little better, have you considered driving home in a pre-owned ride? Not to brag, but we've got quite the extensive inventory of vehicles looking for their forever home. With the right owner, you'd never know that your next car has been on the road before.
See our entire inventory online
that you can browse through before even stepping into our dealership. When you're ready, visit us at Larry H. Miller FIAT Denver at
505 S. Havana St., Denver, CO 80012 and we'll be happy to match you up with your next new-to-you vehicle.