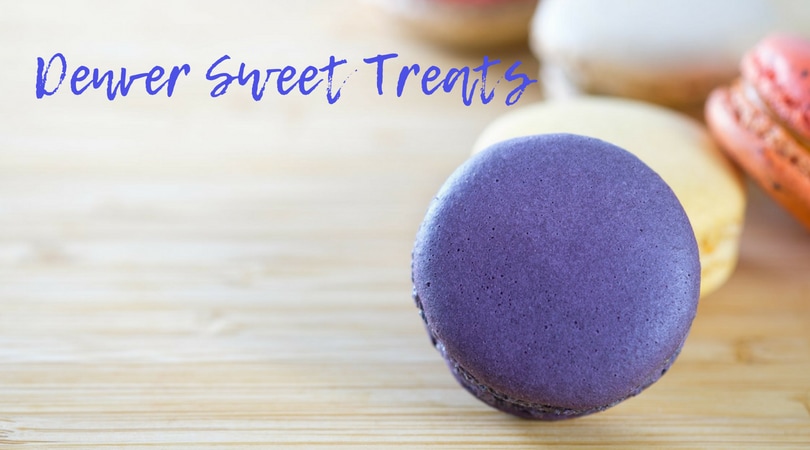 We are loving the warm weather lately, and we have to admit, we'd rather spend our time out and about enjoying the springtime than inside the dealership. This is why we're taking advantage of our days off and exploring Denver during the blooming season. Recently, we've found some yummy spots we wanted to share with you on the blog this month.
Macarons
Yes, there are other treats besides ice cream. We recommend heading to EDGE Restaurant for these colorful yummy bites. All macarons are homemade at the restaurant, and our favorites include the s'mores and cinnamon ones. Bonus—they make special flavors for different holidays throughout the year.
Cupcakes
One word for you: bacon. These delicious chocolate cupcakes are dressed with your favorite breakfast food, and you can get them at Tee & Cakes. They also serve a variety of other sweet treats, including great sticky buns and an assortment of different cupcakes. Plus, they have deals on treats throughout the week, so this stop is easy on your wallet.
Donuts
D Bar Desserts is a dessert destination you have to try out. When you head there, make sure to order the Bag "O" Donuts, which includes ten cinnamon sugar donuts with vanilla, chocolate, and caramel sauce. This is the perfect treat to share with a date or with your kiddies.
Since you'll have to hit the road to drive to all of these yummy places, you'll need a ride that's in working order. Head to our service center to ensure everything is taken care of under the hood. If you're worried about your battery, we're offering a free battery check during the month of May. You can claim your coupon on our site, along with all of our other monthly service offers. We hope to see you in here soon at Larry H. Miller Fiat Denver, and happy eating!